Brand

HANSE

Model

Steam room

Quality Control

Four times quality control, before producing, during producing, producing finished, during loading, we accept customers' full inspection.

Advantages

1.With the most advanced machine and good quality assurance system and experienced workers.




2.Competitive Factory Price, Top Quality, Timely Delivery.




3.Both OEM & ODM are available.

Why Choose US

1.We are Manufacturer


2.We have Steady Quality and Steady Price
3.We can provide Technical Support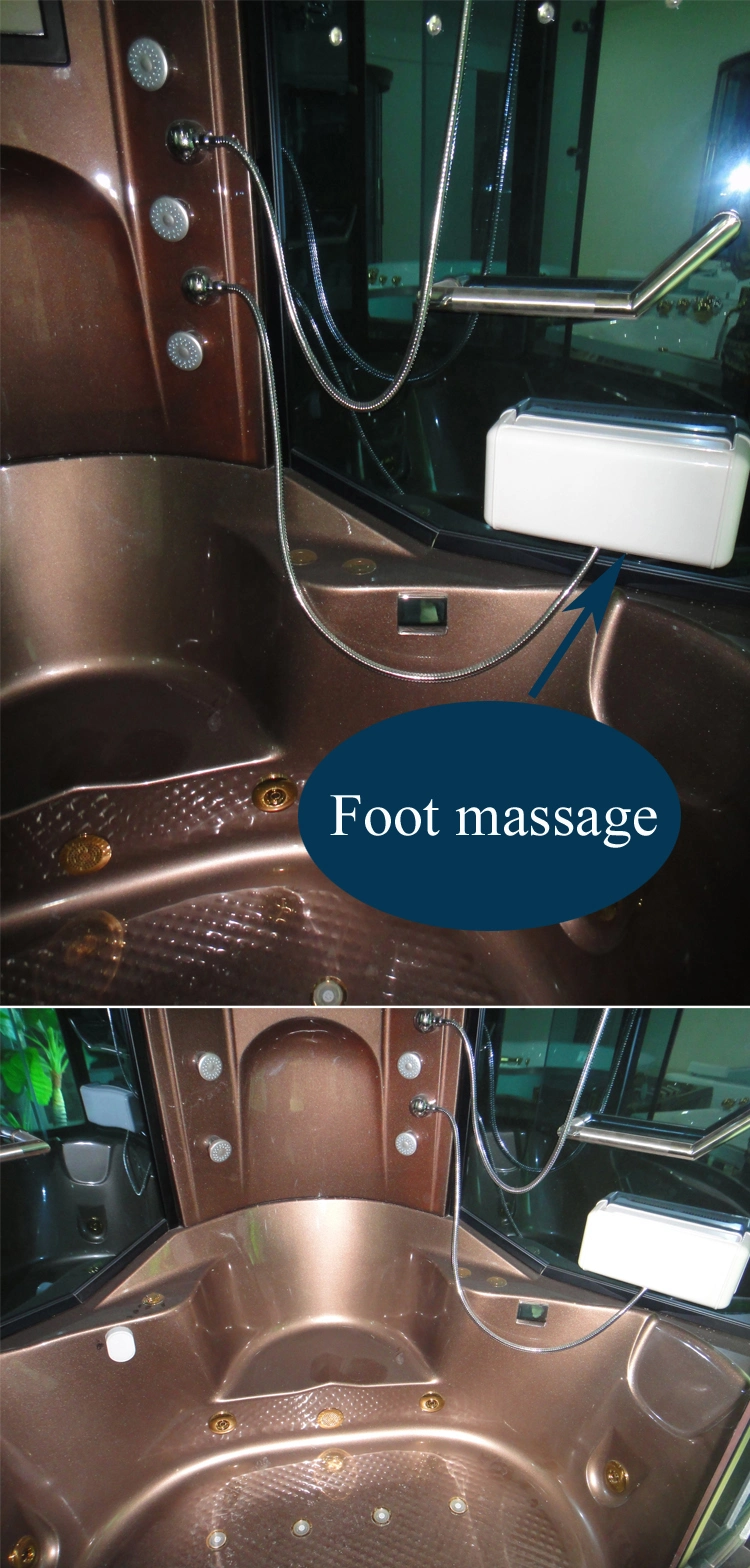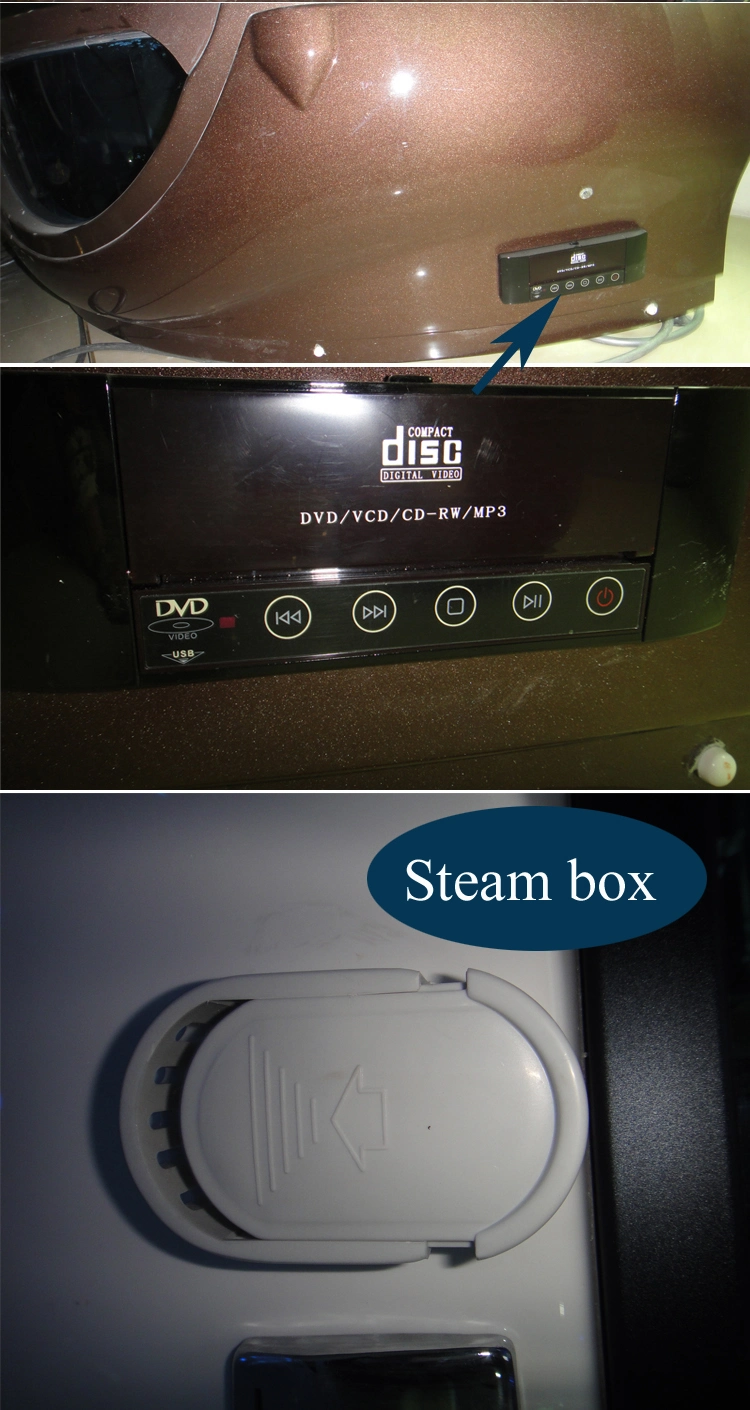 FAQ:
1.Q: How to discriminate left apron from right apron?
A: To discriminate bathtub direction: when lying in the tub in correct direction, if the apron is on the left hand side, it is left apron; if the apron in on the right hand side, it is right apron. To discriminate room direction: use the seat in the base tub to discriminate left apron from right apron--when sitting in the base tub in correct direction, if the apron is on the left hand side, it is left apron; if the apron in on the right hand side, it is right apron (discriminate a tub according to the pillow; discriminate a room according to the seat). Customer can freely choose product of proper direction for convenience of layout.
2.Q: What is called integral shower room? What is called steam room?
A: A common acrylic shower room with top shower, ceiling lamp, radio,back massage, cold/hot water adjusting switch is called integral shower room; rooms with added steam function are called steam room.
3.Q: What are patterns on the glass?
A: Patterns can be screen printed on glass (patterns can be freely selected according to pictures).
4.Q: How to deal with water leakage?
A: For leakage at massage tub bottom caused by long-distance transportation or other factors, please carefully check the leakage position, generally nozzle or PVC tube connection point. If it is a nozzle leakage, take off the nozzle, apply glass cement again, wait for 24 hours for complete melting; if it is a tube leakage, apply 502 glue into the gap and wait for complete hardening before using; for room body installation, apply glass cement at the contact of aluminum profile and acrylic sheet to prevent leakage.
5.Q: What kind of room base tub can have massage tub added?
A: Tall tub 1.2m long or longer can have massage function added.
Why choose us?
FOSHAN HANSE industrial CO.,LTD is located in ceramic city-FOSHAN, Guangdong Province, is a modernized new enterprise specially manufacturing sanitary product series. During the 28 year's professional sanitary ware production practice, the company has gradually established and perfected a complete set of quality supervision and feedback system, guaranteeing absolute professional manufacture and expert quality.
HANSE believes in the marketing and serving concepts of "honesty, passion, quality and affordability". With keen market insight and leading development thoughts, we constantly pursue product human friendliness and internationalization, meticulously build the trend-leading "HANSE" brand that is of profound culture. Now HANSE products spread throughout the country, and are also sold to Russia, EU, South America, Africa, Middle East, Southeast Asia, and so on, highly praised by domestic and foreign customers.
"Innovation, perfection and innovation again" are the foundation for HANSE's a success. After integrating in top world masters' design ideas, HANSE products are all demonstrating the modern cultural style of "warmth, romance and nobility". "Classical Sanitary Ware, International Brand", together with best prices and perfect services, will stride to the world, to thousands of families around the globe.